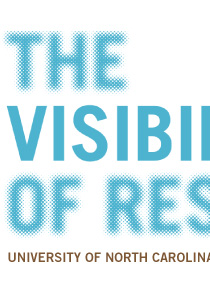 Architectural Research Centers Consortium (ARCC)
The Visibility of Research – 2013 Conference
"A New Norris House: Making Criteria for Sustainable Landscapes Visible"
Tricia Stuth, Samuel Mortimer, Valerie Friedmann, Dr. John Buchanan; University of Tennessee-Knoxville
ABSTRACT:
A New Norris House is an award-winning, university-led design|build|evaluate project located in Norris, Tennessee. Norris is a model community constructed in 1933 by the Tennessee Valley Authority as part of the Norris Dam construction project. A key component of this New Deal village was the Norris House, a series of homes built for modern, efficient living.
A New Norris House commemorates the 75th anniversary of the Norris Project and seizes the opportunity to reconsider the shape of landscapes, communities and homes today. A LEED for Homes Platinum project, the New Norris House pursues complimentary performance and design intentions where water systems provide greater independence from the central grid. This paper focuses on the project as a case study for sustainable water systems and the designed landscapes of which they are a part. Design goals include: collecting, treating and re‐using rainwater; infiltrating greywater on site; and managing 100% of run‐off and stormwater on the project site.
An evaluation and residency program is ongoing. One year of collected water quality and quantity data prove we are able to collect, treat, and provide water that 01) is safe for human contact by EPA human health criteria, 02) meets drinking water standards, and 03) is sufficient in quantity to meet 30% of a two-person household's needs. Preliminary data indicates safe and effective greywater infiltration. This paper describes these and other results of the water monitoring program.
Underlying the town of Norris' picturesque vernacular landscape is a history of progressive planning and design.
A New Norris House
provides a unique case study for once again making visible the powerful union of environmental, technological and social forces.
Full paper accepted and to be presented Spring 2013.